With the status of CoE-LaSR, we will, together with our co-operators, focus on the following goal:
"Laser Scanning is omnipresent and affecting positively to the life of every citizen in modern information society by early 2020."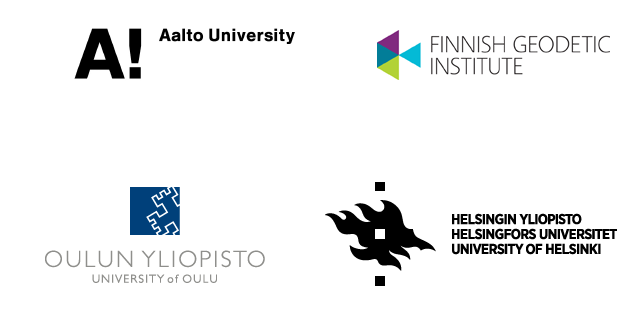 Laser scanning (LS) is a relatively new technology, but its technological foundations have been studied more than 25 years (Aalto University, Finish Geodetic Institute, University of Helsinki and University of Oulu). Finnish scientific, societal, commercial and societal accomplishments in the area of LS are significant on the global scale, as measured by scientific publications, market positions of LS-related companies (e.g. Terrasolid, Ltd., Nokia Navteq, etc.) and range of LS activities throughout the country (national LS programme, forest inventory based on LS). Several of our scientists belong to the world top in the field of laser scanning, in terms of number of publications and citations. Because mobile and personal laser scanning based applications are of increasing importance in the future, it will be a strong focus of the CoE- LaSR.
Our strength in Center of Excellence is that we have a full complementary thematic expertise and leadership in LS and ranging from leading electronics (UO) to systems (FGI), positioning technologies (FGI), information extraction and novel applications (FGI), including inbuilt environments (Aalto) and forest/non- built environments (HU), linked even until planning of Europe's Digital Agenda and Open Innovation Strategy and Policy Group. This comprehensive approach is needed to improve the quality of systems, calibrations, and applications.